I'm so behind on blogging! I've taken lots of pictures lately of what we've been up to so stay tuned!

On Oct. 30, Mrs. Close's 3-year old class had a fall party. It was so fun to actually go into Grey's class and play with all of his sweet friends. We started off with a craft, making paper bags for the kids to take around to each game station. After games we really enjoyed the cutest cupcakes and cookies ever! I hate I didn't get a picture. I was too busy eating.
Mrs. Close's 3-Year Old Class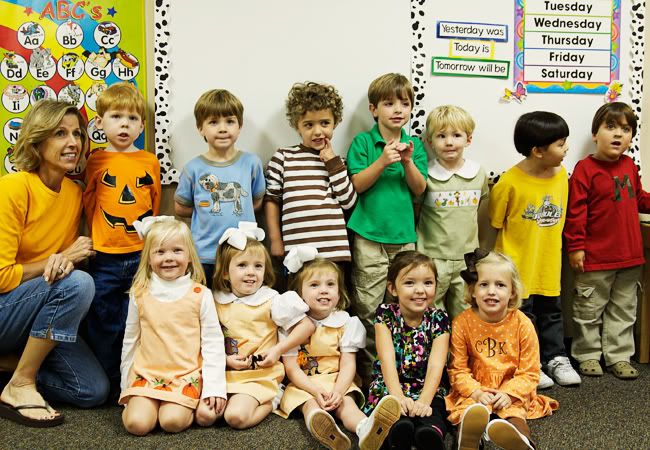 I loved Grey's bag so much I just had to take a picture. Each child was given a sack and a sheet of stickers to decorate. Grey decided to make his bag look like Frankenstein by putting the swirl stickers on the sides. I was so proud of his creativity!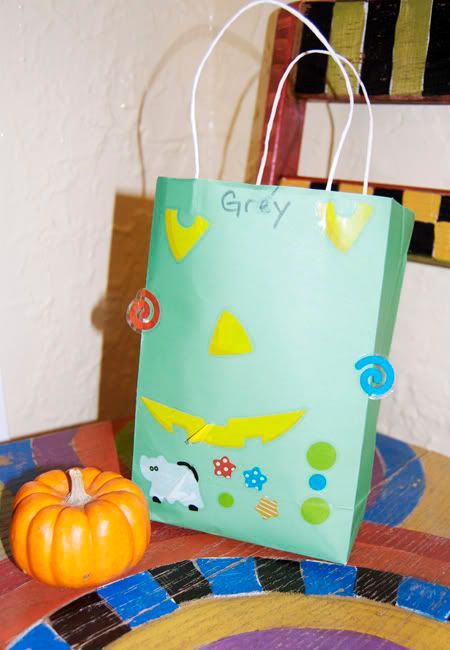 These little hanging pumpkins were so fun and easy to make. You can get instructions here.
I'm telling you I love these owls!